Gadgets: A clean bike is a fast bike! In our tinkering series of parts Henry van Ingelandt, one of the country's top mechanic, with their tips on how to best take care of your bike. Here's everything you need to know about care, laundry and cleaning.
You never regret that you take care of your bike. It will serve both better, more efficient and longer. Nothing wears so much as old ingrained dirt, and even the most expensive gears and brakes are working worse unless they are clean and well-adjusted.  It is also easy to spot if something is worn, warped, broken or cracked if you regularly take care of your bike.
Use detergents and oils that are environmentally friendly. Petrol and diesel used by many, mainly to clean the drive. It is undeniably effective, but also harmful to both the environment and yourself as your bike. Good products are a little more expensive but it's your best friend hosts.
3 LEVELS OF WASHING first You have run a tour on dry and fine roads or paths, and the cycle is still clean. But a film of dust, sports drink, sweat and snot are seated on the bike. Often it is enough to wipe the bike with a rag, and the result is even better if you finish with a little polish or similar. Baby wipes or wet wipes, is also a product that had an impact in some homes. They work great when dirt is not too tight and you want to get a quick result with a little more luxurious feel. Have you also received chain oil on your fingers will disappear also.
Your bike has become sandy or muddy after a rainy day on the road or when the trails are wet.Do not wipe off the dirt with a cloth. The dirt includes sand which can scratch the paint when you wipe it away. Instead, start by rinsing off as much as possible of the dirt with plenty of water. Water hose with low or normal pressure works best, but a bucket of water and a sponge works almost as well. Use the sponge, turn from it over every part of the bike and thus wash away the dirt effectively. Bicycle bottle is also good. It provides just the right pressure and is easy to aim with. However one may replenish more often than with bucket variant. As additional reinforcement, you can call in a washing-up brush or similar. It works really well to effectively clear the thicker layer attached. And they said the hike-ask your mother for permission before. Do not forget to give the chain a little fresh oil after washing.
Your mountain is covered in mud near the top of the wheel axles after a full day out on the really wet and muddy trails.You can probably get it all away with a water hose and brush, but it will take a long time and perhaps not so clean everywhere.The risk of pushing the dirt where it should not be is also greater the more time and energy you put in to rub it away. Do you really want to access good everywhere, while minimizing the risk to damage some sensitive parts, so you can start by removing the wheels from the bike. It will be much easier to tidy up around the bottom bracket and hub, and also around the brakes and steering bearing. Remove large lumps and kockor with clay with his fingers before slabbar with water. It is unnecessary to turn the shit to loose crap. Keep in mind that the chain needs a little more care in this case. Treat cycle a hefty kedjetvätt with degreasing and new oil for really dirty passport.
But when the pressure?
Pressure washers are fast, smooth and quite enjoyable. But if you wash with high pressure, you must do it wisely, otherwise the risk is that your bike will take a beating.Most often get stuck the most dirt in places that are difficult to access, such as gears, brakes and crankset. And the risk is that with the beam from the pressure washer presses into the dirt where you do not want it instead of removing it. Although the bearings of good quality is good sealed withstand the often high pressure directly to the seals.
What has gas stations to?
To remove dirt directly is easier and faster than when it dried up. Pass through Do-it-yourself car wash directly at the end of the round. For one twenty patch usually catch quite a lot, and the better places there is water hose, brush, degreasing shampoo and wax. Wash off your shoes when you're at. They probably can not get wetter than they already are, and they are guaranteed to be cleaner and fresher than expected.
Or do as the pros
Hang cycle, rinse it with water hose, and swab with sponges and detergent. Use a thick, large brush for applying the degreasing of chain blades, cages and pulleys. Then the wheels and chain, and hang the chain on a chain reel. It will be much easier to access the entire drive train with the brush, even the brakes if necessary. Then rinse off degreasing thoroughly with water hose until everything is completely clean. Then wash the bike and wheel with sponges, with plenty of water and detergent, and ensure that all the dirt is washed away. Unless sponge going to work a washing-up brush or bottle brush the better. Rinse completely clean with plain water. When access to compressed air can be blown powertrain dry with this, otherwise the bike to dry before the chain is lubricated for the next stage.
This wash with
Cycle Detergent; washing agents, hand washing powder, detergent or shampoo that smells good. Gladly environmentally friendly course.
This will lubricate the
Use thin oils for rides in dry conditions, and thicker oils for sleet and rain. Use rather little and often, than much and rarely. 5-56 and WD40 is popular but actually not recommended because they are thin and loose, and thus do not attach the chain, but most splashing around. In addition, there is a risk of using rust dissolving agents because they also corrode other materials than just rust. Adhesive oil for motorcycle chains are far too rigid and slow, and not adapted to work on a bicycle chain.
Gallery
Rose Gets Aero with 2 1/2 New Bikes: X-Lite CW Road and …
Source: www.bikerumor.com
Flux and Pedego put the power down with e-bikes for any …
Source: bikerumor.com
Renault Twizy 45
Source: www.pinterest.com
Gasoline Motor Co. Yamaha SR400 Scrambler
Source: silodrome.com
Tour Tiny Worlds: 6-Camera Cube Creates 360-Degree Video …
Source: weburbanist.com
Prodigy's Keith Flint takes his GSX-R750 on track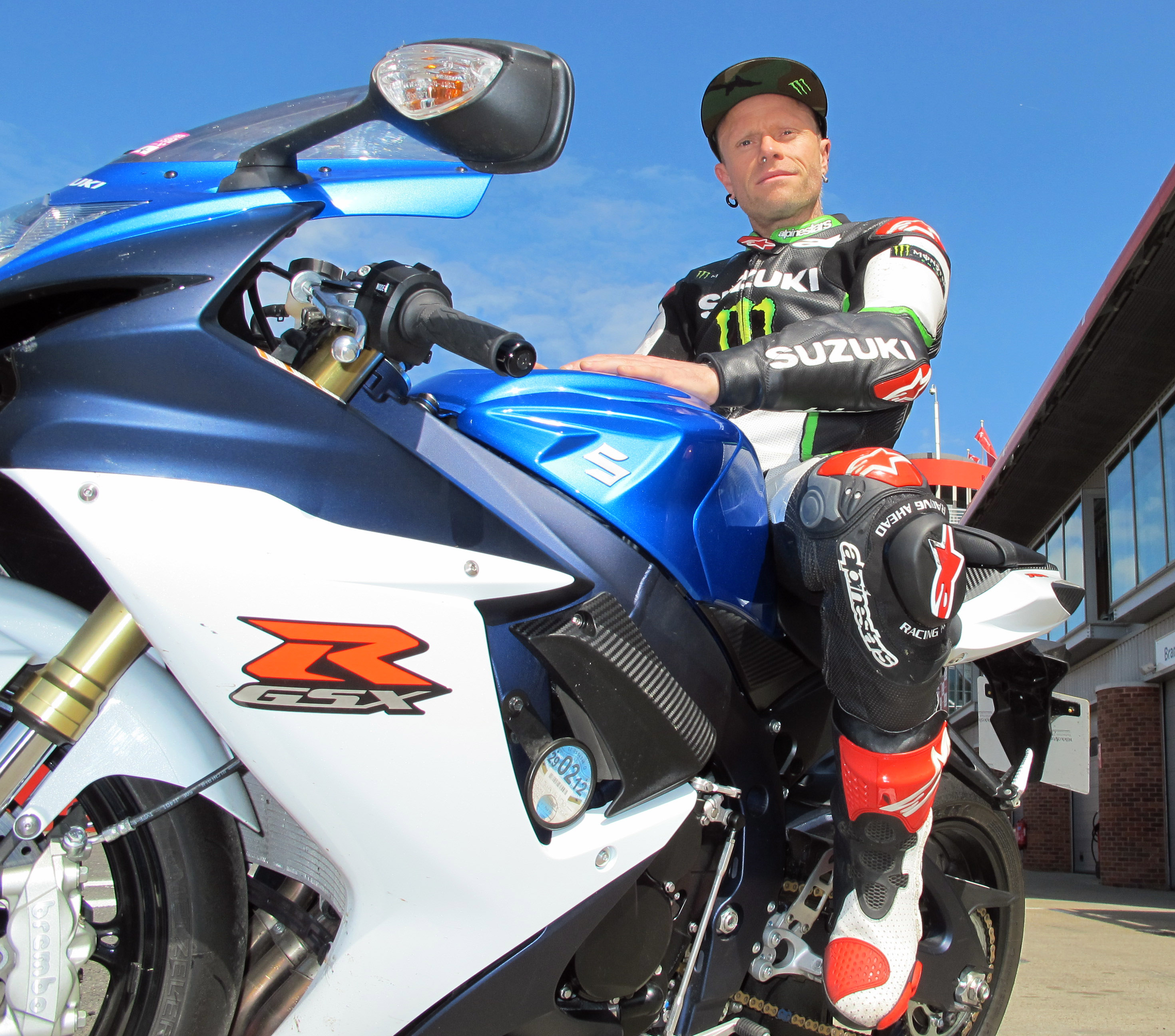 Source: www.wheelworldreviews.co.uk
FA Cup 2016-17 third round draw
Source: www.oneindia.com
'Make Sanskrit or any classical language mandatory in …
Source: www.oneindia.com
Banana Wine Bottle Stopper – Flava Gear
Source: flavagear.com
Vulkaan Bali Gunung Agung op uitbarsten?
Source: www.mountainreporters.com
Merida updates XC & Trail hardtails with new Big.Nine, Big …
Source: www.bikerumor.com
Ghost's 2016 AMR platform builds three trail bikes from …
Source: bikerumor.com
Prototype Canyon full-suspension XC mountain bike & new …
Source: bikerumor.com
Review: Cannondale SuperX cyclocross race bike holds its …
Source: bikerumor.com
NAHBS 2012
Source: bikerumor.com
SOC15: Spot Brand developing unique leaf spring-and-pivot …
Source: bikerumor.com
The Top Five Ducati Scramblers of All Time
Source: moneyinc.com
Introducing Wee Toast Tours: A Unique Way To See Belfast …
Source: www.belfastvibe.com
Vešiak a stojan na bicykel CYCLOC SOLO
Source: www.coolberry.sk
Tulsi Gabbard asks California Board to describe Hinduism …
Source: www.oneindia.com