When we buy a sleeping bag, we must understand that begins an inexorable cunta back of expiration of their qualities, through their use, washing, storage, and that only a proper maintenance of the same will not have to dispose of it before time.
If you already have experience, or have you read this article:
You basically know that there are two types of fiber and feather or down, each with its characteristics, advantages, disadvantages and prices; However, the maintenance is inherent in both.
A few simple tips of use to prolong the useful life of the sleeping bag.
During use:
-The properties of the SAC deteriorate with compression. Modern sleeping bag covers, use a system of very useful tape compression to reduce size, and you can use it during your activity, but if you're going to store, you do not compress the sleeve, moreover, do not store the bag in the case and hang it in a closet.
-Learn how to keep the bag in the case. Many people fold up and roll bag believing that they are adequately and with order. This is not so, since we cake fiber and/or down. Properly is insert the foot of the bag in the case, and go it putting in spiral form on it. This prevents that you folds are marked, and which do not take a discipline as in the procedure of bending/coiling ending damaging fiber, apelmazandola, creating lines with lack of insulating material and pointing out the tissue, causing the leakage of the heat and lack of thermal protection.
So, no:
So, Yes:
"American blankets" follow the same principle as sleeping bags. and are designated when the folds as if they were normal blankets, affecting filling in that area:
-Do not go to bed with the same clothes for use throughout the day if you can avoid it, meterás dirt in the bag, and your rest will be more uncomfortable.
-Usa linen bag (cotton, silk or whatever you prefer) that apart from increasing the thermal performance of the bag (up to 5 ° C more) will help to [img] keep clean longer the same and washes away. Each washing physically degrades both SAC as their thermal properties.
-Whenever we lift, we orearemos well the sack (Colagrlo Sun care), and Savannah in order to dry and sanitize it smells.
-When you have to wash it, should wash it, because dirty material besides being unhygienic, cakes and loses its technical properties. Respects the indications of labels, use the appropriate method, and above all, make sure to dry well dry before storing it.
-Use a bag with appropriate temperature ranges. Roast in a sack of winter during the summer is desire to not glue eye, and leave dripping bodily waste bag, smelling Malay atigre.
You can dry it outdoors, or in dryer, although I have never I've done with the latter and is highly recommended. Here a view and method of someone if you have used it:
Quote:
If you have a dryer in your home lottery!. It is the best so the filling will redistribute better. Put it in the dryer along with a tennis ball and the air warm (not hot) will give you a redistribution to the feathers or fibers that fill the empty gaps that may exist.
Attention: it is very important that your bag is dry. If this House cleaning, gently expose it to a little sun and actually verifies that it is dry before putting away it so that the pen will not rot or smell bad fiber.
And if doubts, you have been a review of the technique of washing machine:
Quote:
WASH YOUR SLEEPING BAG
A simple washing will clean your sleeping bag properly. Follow these steps to wash it, feather or synthetic.
• Never wash a sleeping bag in a washing machine with lid on top, especially those with synthetic fiber filling. These washers have an agitator that mistreat your sleeping bag, breaking the fibers. The best practice is to use washing machines
with front door, since these have no agitator.
• Close all zippers and Velcro.
• Never use regular detergent or liquid soap. Use only mild soap powder, or better still, a SOAP specific to wash clothes stuffed with feathers or synthetic fiber (such as® Revivex Down Cleaner and the McNett Revivex® Synthetic Cleaner). Use cold water, and place the washing machine in a mode of operation soft or delicate.
• Rinses at least twice to be sure not to get SOAP residue in the sleeping bag.
• Removes bosa her washing machine and take it with both hands to the machine dryer, this in order to prevent lumps of feather or fiber.
• Program the dryer at a low temperature mode. Drying will take several hours.
• Periodically check the sleeping bag to check that the dryer is not overheating to the sleeping bag, or no lumps are formed in the filling.
• There are people who place tennis balls in the dryer, along with the sleeping bag machine. This is a good practice, since it helps to avoid the formation of lumps in the sleeping bag.
Your care is a conniazo, it is, but remember what you paid for it, the wonderful thing is awaking ne rested field, and spoil him for that last for many years.
Thank you for reading.
Gallery
Coleman Evanston Screened Tent
Source: campingtents-store.com
MAUSER CAP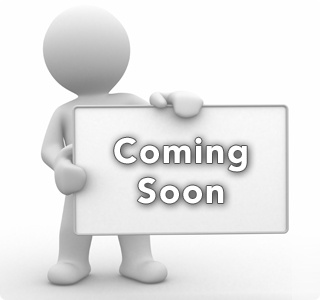 Source: kiehberg.in
Patagonia Mens Synchilla Snap-T Fleece Pullover Saltillo …
Source: www.everestgear.com
Crye Precision JPC (Jumpable Plate Carrier)
Source: www.odintactical.co.uk
Morakniv Classic 1 Knife
Source: bike24.com
Feinwerkbau 800 Evolution Air Rifle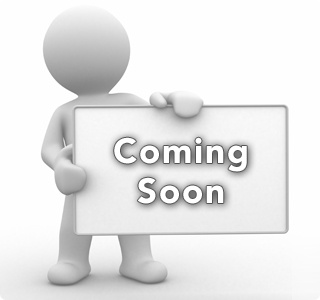 Source: kiehberg.in
Gerber Diesel | Knives & MultiTools
Source: www.odintactical.co.uk
Hiking the Cape Wrath Trail
Source: sectionhiker.com
Stutzen 4,5mm: Gamo Stutzen 4,5mm
Source: www.airguns.nl
Transporter T5 Facelift Conversion (T5.1), VW T4 T5 T6 …
Source: www.xtremevan.co.uk
H&K 91 / PTR 91 / Cetme
Source: savannaharsenal.com
Ceramic Rabbit Food Bowl – Yorkshire Trading Company
Source: www.yorkshiretrading.com
Beretta Country Hunting Jacket in Prairie Sand, Sizes 50 …
Source: www.alflahertys.com
Shimano Baitrunner XT FA Reel
Source: www.anglingdirect.co.uk
A6 Route Cards | A6 Single Slate Cards
Source: www.odintactical.co.uk
25+ unique Bear sleeping bags ideas on Pinterest …
Source: www.pinterest.com
100+ best Nostalgia images by Amanda G on Pinterest …
Source: www.pinterest.com
Alpkit
Source: www.alpkit.com
Best 25+ Bear sleeping bags ideas on Pinterest …
Source: www.pinterest.com
Interesting Ways of Taking Care of Your Camping Gear …
Source: gigacamping.com