More and more children want a Smartphone. Already in school age begins the phase in which they would like to have one for many. Already every second between 12 and 19 years of age has an its own Smartphone. But how should parents deal with it? Grade, children must be protected from the unexpected risks. It is so important to establish rules. We have put together here once the key Smartphone rules you, to protect your children.
1 Is Yourchild in the primary school age, it must be to get started does not equal a Smartphone. A "normal" phone is completely sufficient to stay in contact. In addition, too many features can overwhelm children.
2 If Youknow all your child's passwords, you can see what makes it with his Smartphone and have access to all files. Thus you can access on the photos and read the news that has sent your child or get. This is useful because you can so ensure that your child has no contact with strangers and is thus exposed to any danger.
3 Makesure that the Smartphone is not used to lying, cheating, or exchanges. Others should not be violated E.g. by intimate or embarrassing pictures. You can check this with the passwords of your child.
4 Yourchild should send no intimate or embarrassing photos of themselves. Make this your child plain. Cyberspace can do enormous damage. Thus, the private and the later professional life can suffer. Such shots are no longer to delete when they're from the Internet.
5 Smartphones actually not to include in the school. Children tend to often post messages under the table or to surf the mobile Internet.However, it is advantageous if the child in the school is reachable. Do this enough but also an ordinary phone.
6 Children to browse the Web only after information that would share them publicly, i.e. the Web to be searched by kids not for sexual content. This you should see the Chronicle of your child's every now and then. There are also some apps that lock desired pages. The Kaspersky app has such a parental control. Thus targeted sites can be blocked easily.
7 Violent games are not for children. For this reason, only games with words, puzzles and teasers should be played on the Smartphone. This encourages your child's memory.
8 You should your child demonstrate that it may reveal never name, phone number and address. It needs to be explained why the child's not allowed (for example, because there are pedophiles on the net) and has this rule to do something with the protection.
9 Always use your Smartphone to be, means that it is always available. Children should come to rest but also time and should have your Smartphone while therefore not around the clock. You should talk with their friends and participate in real life, and communicate not only through social platforms.Smartphones: encourage to depart from the reality.
10 Is a good role model for your children. The work of education in dealing with media starts with ourselves. Children learn from their parents. If adults in the car sit and reach for their Smartphone out of boredom, when they make calls while driving, or when they jump from the dining table to work on your mobile phone, the children often get this behavior. They are merciless Viewer and learn from the behavior of their parents.
Gallery
Smartphones Are Taking Over the U.S. Smartphone and tablet …
Source: didy-stupid-dreamer.blogspot.com
2016 Mobile Marketing Trends Every Marketer Needs
Source: heidicohen.com
The Best Toys and Wearable Tech for Kids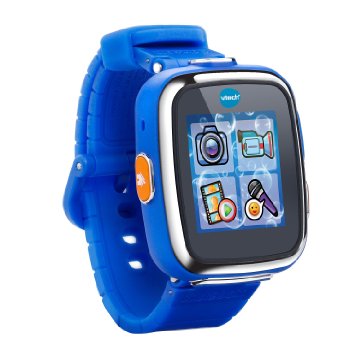 Source: smartwatches.org
Mercedes Benz unveils built-in GPS sensor to help drivers …
Source: www.dailytelegraph.com.au
Main Report
Source: www.pewinternet.org
Funny Or Die Ad For Really, Really Cheap iPhone 5F …
Source: www.businessinsider.com
Smartphones the indispensable thing: study
Source: phys.org
Majority of Baby Boomers Now Own Smartphones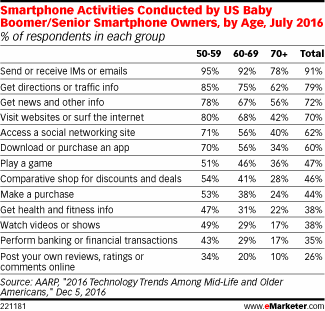 Source: www.emarketer.com
Who Pays for News? 50 Plus Boomers & Seniors
Source: knowledge.creatingresults.com
How Americans Use Their Cellphones in Public
Source: www.pewinternet.org
Mercedes Benz unveils built-in GPS sensor to help drivers …
Source: www.news.com.au
2016 Mobile Marketing Trends Every Marketer Needs
Source: heidicohen.com
techmedianow: Tablet research, Smartphone research …
Source: techmedianow.blogspot.com
Entrepreneurship is child's play
Source: www.smartcompany.com.au
Americans' Views on Cellphone Use in Social Settings
Source: www.pewinternet.org
Have You Experienced 'Distracted Walking' While Using Your …
Source: www.ibtimes.com.au
Only 17% Indians own smartphones: survey
Source: www.livemint.com
The Connected Generation – Kids Spending 7 1/2 Hours a Day …
Source: thinkconversation.com
Pew Survey: Half Of U.S. Mobile Consumers Use Cell Phones …
Source: techcrunch.com
Nielsen ratings internet penetration
Source: berkshireworks.info