Safe Fishing, Tips On How To Prevent And Act On These Hazards Before
We want you to enjoy as much as possible of your passion…fishing! So that better than fishing safely in all its forms with some preventionmeasures  and knowing the dangers that this activity entails, although not many, it is good to review and give some safety advice so that we do not run any danger while We fish
In this entry we expose 7 situations of danger that could happen in a fishing day, in addition to explaining to you how you should act and what safety measures you have to take.
The practice of any form of fishing is a very beautiful hobby that, to its lovers, provides us with many hours of relaxation, fun and satisfaction. Although that yes, if you do not know the basic measures of security you can suffer some dislikes and problems so that better than to practice the fishing with security.
In this entry we comment on some examples and advice of situations in which you have to walk with a lot of eye.
1-Eye with the hooks : it is very easy to nail a hook and anyone could happen, especially if you catch a fly, so we ask you to protect your eyes, since they are the most delicate organs. If it were the case that someone hooked a hook in the eye we recommend that you do nothing. Cut the nylon, sell both eyes to keep them closed and go to the nearest doctor as soon as possible or warn the emergency services. The best thing to prevent this situation is that, in addition to being very careful with the movements you make, always go with sunglasses, especially when they are windy days. You can see our post on how to remove a hook nailed in 3 steps.
2-When wading: to wade you need to be attentive to all the details, enter sideways in the currents so that there is less surface resistance and never, never move one foot until the other firmly seated in the bottom. When you see that you can, it is best that you wade in favor of the current (instead of fighting it). Never trust what appears to be the surface of the water because more than once you could take a surprise with the force that carries the current of the waters.
3-Special attention to electricity: very careful with this point… Your cane is longer than it seems, especially if it is bait (those of jigging or spinning are shorter but, yes, they attract more electricity). Remember that you should never touch the electric cables and that it is enough to bring the cane closer to a distance so that a discharge occurs. The ideal thing is that you walk with the cane in parallel situation to the ground, disassembled if you are going to cross a long stretch.
4-Ah! And do not forget the rays because, unfortunately, they cause problems among fishermen very often, since the carbon materials of the rods are conductors of electricity. In this sense, when you hear the first thunder dismantle your cane, look for a shelter and let the storm pass. Also, once it finishes the fish, it usually moves more and better.
5 – Beware of false motions: this is a council dedicated , almost in special, to the fishermen to fly because when false sets are made, we should always keep in mind what is behind us. And not only for not losing the valuable flies so precious for this type of fishing, but to prevent any fisher who passes can be hooked to them. For this it is best to wait for a more quiet time, when there is no one in the area or is clearer, so we avoid having possible altercations with other fishermen or passers-by. This recommendation is even more important in fishing competitions that are often crowded with viewers.
6-On going out to fish alone: the most recommended, from the point of view of security, is not to go fishing alone. Of course, there will be days when no one can accompany you…. Whenever you go alone to fish try to notify at home before leaving, let your friends and family know the exact point you are going. Think that the least important incident can be aggravated tremendously if you are alone, imagine that, for example, you twist an ankle during the fishing day and prevents you from walking… How would you get home? Never, never forget to carry your mobile phone with you and always carry two sets of car keys in case you lose a copy.
7-Go out fishing with children: if you like your children, nephews, grandchildren, cousins, etc. to accompany you on your fishing days, you must be very clear that they require continuous attention. Bear in mind that going fishing and having children at the same time is practically impossible… A river, a swamp, afishing rod, a lake, a fishing reel, all these are more than amusing incentives for any child, Although they are also considerable sources of danger to them. Arm yourself with patience and get ready to undo knots, unhook hooks, lose some of your precious material and even give you a bath dress…
Although that yes, once they learn, they will never want to stop practicing fishing and accompany you in your exits.
Gallery
Ice Fishing
Source: wildlife.ohiodnr.gov
Managing Health and Safety in Fishing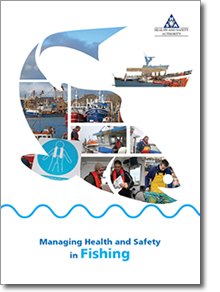 Source: www.hsa.ie
The most deadly sport in Australia is rock fishing
Source: www.dailymail.co.uk
American Taiji Reiki
Source: american-taiji-reiki.blogspot.com
Ice Fishing Safety Tips
Source: bechtelsvilleagway.com
KEEPING FOODS SAFE.
Source: slideplayer.com
Coral Reefs: Past, Present and Future
Source: www.columbia.edu
Lab Safety Symbols Worksheet Worksheets for all
Source: bonlacfoods.com
Coral Reefs: Past, Present and Future
Source: www.columbia.edu
How to read your charts – Seven signs of danger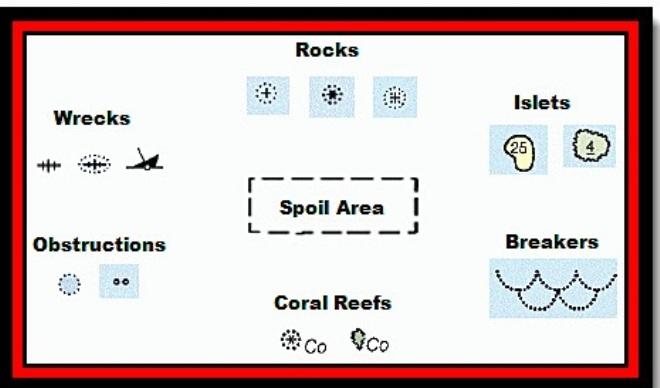 Source: www.sail-worldcruising.com
Food safety
Source: www.brighton-hove.gov.uk
INTUITIVE Research & Technology Corp
Source: slideplayer.com
Wiki: Ice fishing
Source: www.upcscavenger.com
12 Ice Fishing Safety Gear Tips and Practices!
Source: outdoorempire.com
Food Safety Poster | $ 16.15
Source: nutritioneducationstore.com
Health and safety signs learning with pictures
Source: www.easypacelearning.com
KEEPING FOODS SAFE.
Source: slideplayer.com
DVIDS – Images
Source: www.dvidshub.net
Ice Fishing Tips: What You Need to Know Before You Go Ice …
Source: wildernessmastery.com
Swimming Pool Accidents [INFOGRAPHIC] #pool #accidents …
Source: infographiclist.com